Is the 5G rollout a concern to US flights?
*Updated on 24 January 2022
Why does 5G affect the airlines?
You might have heard on the news or read an article recently about how the planned 5G rollout in the United States has worried and impacted flights to the US. Why is this a concern for airplanes landing in the US? How would this affect your travel plans in the future? We hope to provide you with some information and keep you updated on the latest trending news about how the 5G service rollout affected the airlines.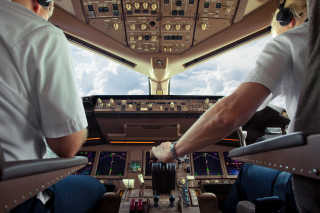 Would 5G cause interference on airplanes landing in the US?
The main concern by the Federal Aviation Administration (FAA) is on the 'C-band', or radio waves from the new 5G cell towers built near some 88 airports (as of 14th January- FAA), it's impact on landing aircraft and the similarity of frequency range in comparison to those used by radar altimeters on planes.
Close radio waves frequencies: 5G C-band vs aircraft radar altimeters:
C-band: ranges between 3.7 - 3.98 GHz
Aircraft radar altimeters: ranges 4.2 - 4.4 GHz
What is a radar altimeter and what is this a concern?
An aircraft radar altimeter is a navigation device or antenna that is fixed at the bottom of the plane. Radio waves are sent from the antenna to the terrain below and back to the aircraft. It is used by pilots to determine and measure the height distance from the ground especially approaching the runway and for landing especially when visibility is low (such as in bad weather conditions).
Safety concerns in equipment reliability, such as inaccurate altitude measurement, were raised by the FAA along with a list of airports with concern of low-visibility with current 5G towers situated nearby the airports were listed.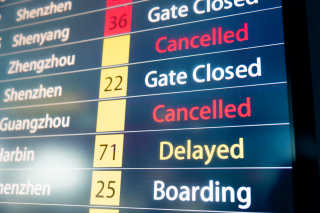 Airlines delaying flights due to change in aircrafts
Big US telecommunication companies, such as Verizon and AT&T, were scheduling to start their 5G service on 19th of January. This caused some sudden actions airlines needed to take as the FAA had to check the compatibility of the radar altimeters with the 5G network. Some airlines had to cancel or delay their flights to the US. For example, both All Nippon Airways and Japan Airlines had to either replace aircraft, cancel or ground the fleets that were scheduled to service certain flights from Japan to the US as those aircraft types were not cleared by the FAA at that moment. Other international airline carriers and cargo aircraft had to make similar compromises with the initial 5G service rollout in mid-January. The FAA has since released that 78% of % of U.S. commercial fleets with radar altimeters have been approved for low-visibility approaches.
---
Delay in 5G service around airports
For now, both Verizon and AT&T have agreed in a delay (third time) to limit providing 5G service from towers that are currently located within close proximity around some of United States' major airport runways.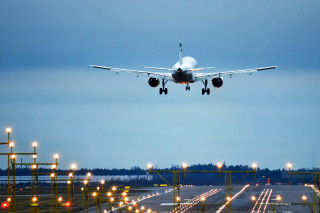 Book a flight with protection
As airlines received updates from the FAA, many international airlines have since resumed their halted flights to and from the United States. CheapTickets.sg want to make sure that your travel plans are also well protected with sudden changes, including flight disruptions, by providing addition travel protection and service product options.
Wishing every traveller a safe trip on their upcoming and future travel adventures.
---
Want to read more travel tips?