Beautiful Islands in Asia
Beautiful Islands in Asia
Whether you're looking for a relaxing beach holiday or an energetic hiking vacation, the most beautiful islands in Asia have everything you could possibly want. But with so many to choose from, how do you know which to choose from? We've compiled a list of what we believe to be six of the most stunning islands in Asia to help you make the best possible choice.
Where are some of the best islands to visit in Asia?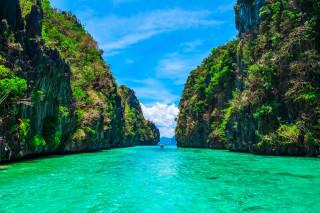 1. Palawan, Philippines
Luscious rainforests, rugged cliffs and turquoise waters characterise the beautiful island of Palawan in the Philippines. Fly into Puerto Princesa, then take a short taxi or coach ride to one of the island's stunning beaches. Nagtabon Beach, Araceli and Narra are some of the most popular destinations on Palawan. If you're a watersports enthusiast, you'll be spoilt for choices when it comes to exciting activities. And don't miss the chance to check out the wider area on an island-hopping tour around Honda Bay. But perhaps the most popular attraction is the Underground River, which is a UNESCO World Heritage Site.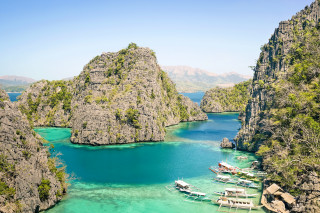 If you want to experience a bit of "Ghibli Studio" in real life, then Yakushima should be one of the islands to visit. Yakushima Island is a mountainous island located just to the south of Kyushu in Japan. To get there, fly into Kagoshima, then jump on one of the regular ferry services to the island. Yakushima is a hiker's paradise with countless trails and paths that take you to some of the island's most breathtaking vistas. Make sure you check out the Yakusugi Cedar Forest, which is also the home to a famous ancient Jomon Sugi (Cryptomeria) tree. The Jomon Sugi is said to be one of the oldest and largest cryptomeria trees on the island and can be estimated to be from 2,000 to 7,200 years old. A round-trip trekking course to the famous tree can take approximately 10 hours. The island is also home to various hot springs and waterfalls.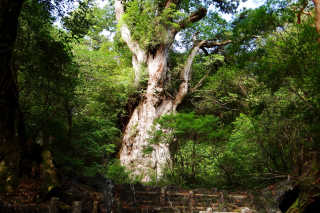 Phuket is famous around the world for its stunning beaches, vibrant nightlife and cultural landmarks. While the island has been widely developed, including a bridge connecting to the mainland, there is still lots of natural beauty to enjoy. For a more sedate Phuket experience, head to the tranquil Mai Khao Beach. From there, you're only a short car ride from the Sirinat National Park. There are some world class hotels and resorts near the beach, but they're hidden from view by dense forests. For the best possible experience, visit Phuket Island between November and April, when the heat and humidity are at their least intense.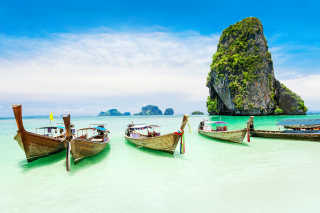 Koh Mook is a small island located in the Andaman Sea, and it's home to some of the densest forest in Asia. To preserve the island's stunning natural beauty, local authorities have banned motor vehicles. However, there are plenty of paths and trails to walk along. And you can hire a bicycle at various locations. While there are countless areas of natural beauty on Koh Mook, the most popular among tourists is Emerald Cave. Located on the west coast of the island, the cave is best seen as part of an organised tour. You can get to Koh Mook via a boat from Koh Lanta. The easiest route into this region of Thailand is via a flight to either Krabi or Phuket.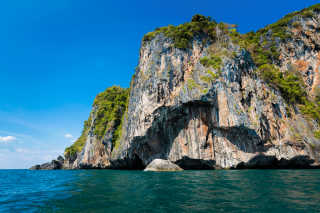 Remote and sparsely populated, Raja Ampat is the perfect place for people looking to escape civilisation for a few days. This is the perfect place to relax and unwind, but it also enjoys a reputation for some of the most spectacular diving opportunities in the world. More than three-quarters of the world's coral species can be found in the waters around Raja Ampat. To fully experience the natural beauty of Raja Ampat, take a trip on a glass-bottomed dive boat. You'll get to see turtles, sharks, and stingrays. And if you're feeling energetic, you can dive down with experienced guides for a closer look. The easiest route to this part of Indonesia is via a flight to Sorong from Jakarta, Manado, or Makassar.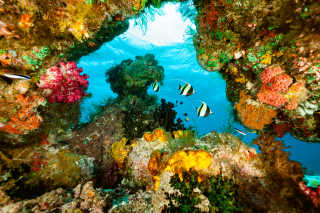 Langkawi is an archipelago whose main island is an oasis of white-sand beaches, palm trees and crystal-clear blue waters. Accessible by plane from Penang, Singapore, or Kuala Lumpur, the island is a very popular tourist destination. Once there, you can view the island from above on the magnificent Sky Bridge. And make sure you take the time to visit the Kilim Karst Geoforest Park, which is a UNESCO World Heritage Site. The island is also home to several five-star hotels, the most famous of which is the Ritz-Carlton.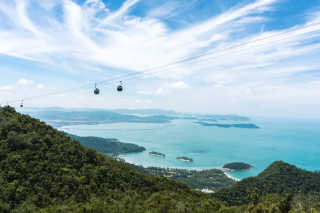 Pick your beautiful Asian island paradise for a nice getaway
Reaching these beautiful islands in Asia isn't always simple. In some cases, you might need to book several flights. CheapTickets.sg helps you to plan and book your journeys with confidence.
Also, these aren't the only beautiful islands in Asia, as this region is the home of many other amazing islands. We hope we were able to provide you some ideas to start thinking of where to travel for your next getaway.
---
Want to read more on beautiful places in the world?