Chinese New Year Is Coming
Chinese New Year is coming...Fly a bit further for less
We may be fast approaching Christmas but don't forget about the 4 day weekend fast approaching for Chinese New Year in just over 2 months time. Flights are selling out fast and prices are rising there are still plenty of cheap flights to buy online at our website.
Did you know that you can save up to 30% on your flight when you book it now compared to in 1 month's time as the holiday draws nearer? I have put together my favourite picks of Chinese New Year flight destinations with the best prices
Beijing: return flights from $260
The city will be teaming with people during this busy visiting period- and it will be very cold, but don't let this deter you. It is a good time to visit must see places such as Tiananmen Square and the Summer palace as they may be less busy whilst people are visiting family or hiding from the cold. A walk in the great wall may also prove to be a good choice since this time of year is the only times the factories are closed hopefully resulting in clear crisp blue skies.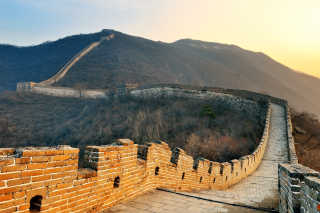 This festive period can give you a chance to experience a special treat of the local culture by visiting a MiaoHui, a traditional market full of local products and entertainment open over CNY. Beijing has more than a dozen fairs, the largest of which is the Ditan Park, in the north of the city. But for most of the locals, the most popular and typical fair is that of Changdian, in Liulichang, in south of the capital.
Beijing has some truly special restaurants serving up the most exquisite of Chinese cuisine but try the Black Sesame Kitchen in Black Sesame Hutong, Dong Cheng District. Rumoured to be the 'best' restaurant in the city, the chefs and staff at this restaurant will welcome you with open arms to soak up the atmosphere whilst still being reasonably priced. This period of the year may be very difficult to make reservations at restaurants due to closure of reunion bookings to plan ahead before you visit if you want to dine at some of the top tables.
Phuket: return flights from $260
The best thing about flying to Phuket from Singapore is that with the gain in time difference the flight only takes 30 minutes or less. Imagine leaving your desk at work, running to the airport and being on a Thai beach by 9pm for a cold Singha beer? It's possible.
The beaches on the western coast of the island beautiful this time of year, the sea is so warm and flat that it's almost like a swimming pool. The main beaches can get crowded so rent a moped (and helmet of course) and ride along the shore roads to some of the National Parks. Driving south from the airport, just 2km beyond Naiton beach there is a small turn opposite the Layan Estate residence to a national park beach. The hidden gem has a lifeguard patrolled swimming area on the spit and beautiful island to look out onto or go exploring. There are also drinks and ice cream carts there during the main hours of the day to refresh.
In the South of the island you can embrace the Chinese New Year at Wat Chalong. Each year locals celebrate at this temple with a fair that can only be described as colourful, crowded, aromatic, and noisy but a fascinating spectacle. If you are looking for a peaceful serene day out though, this is not the place.
Fly a bit further for less… stay a week and only take 3 days of your annual leave…
Paris: return flights from $732– wrap up tight for a romantic adventure. With Valentine's Day falling during the Chinese New Year week why not bundle your plans together and make someone truly happy.
Tokyo: return flights from $264– Take the time for some culture before hitting the ski slopes less than 2 hours away from the city. Guaranteed snow time and après ski fun to be had.
Los Angeles: return flights from $859– A more mild climate for this exciting cosmopolitan at this time of the year, still ultimately ideal for a driving holiday, top down, wind in your hair- an adventure waiting to happen.
See more, do more, feel more with CheapTickets.sg!
To help you start your search, CheapTickets.sg has found great deals to a few of your favourite destinations!
What are you waiting for? Hurry over to CheapTickets.sg to grab these awesome deals now!