Tips on how to travel full time for a year
Tips on how to travel full time for a year
Travelling the world for a year, full time, seems like a far off dream for many- but with the right kind of planning, some money saved to take care of necessities, knowledge of budget-friendly options and an adventurous spirit, you and your family can travel to some exotic destinations around the world. A thrilling year spent abroad is a great way to see all your favourite landmarks and attractions, indulge in the world's best adventure activities and laze on stunning beaches. Are you wondering how to travel full time for a year? Here are some great tips!
---
How much does it cost to travel full time?
It costs about USD $20,000 to $30,000 (or £14,000) per person to travel the world full time for a year. This includes food, travel expenses and accommodation. For a family, you will obviously need to expand your calculations. If you have an unexpected windfall, this can be a great way to invest it in making memories. Some travellers opt to work as they travel but this is usually only practical for young people or couples. If you're travelling with your family, you will need to ensure you have enough money to tour different countries, book accommodation, pay for sightseeing, food and other entertainment. Decide whether you want to rough it in hostel accommodation or camping sites or whether you can afford more comfortable lodgings, for example.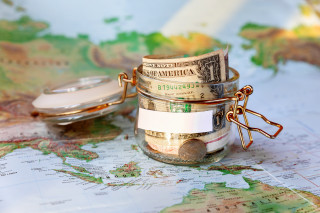 Is it possible to travel full-time?
While it may take some pre-planning and a good bit of saving, it is definitely possible to travel around the world for a year. There are many people who have managed to make this dream a reality with some clever organisation and a positive approach. Selling your house, or renting it out and setting off on the journey of a lifetime doesn't have to be a dream. Implementing a few well-planned steps can help you to realise your travel goals. A full year is, however, a long time and requires a good cash flow to make it work. It all starts with trying to find out how you can start putting your dreams into concrete steps and transforming those steps into a true travel plan.
How do I start travelling full time?
The first step is to figure out how much money you will need to travel. This should include flights, accommodation, food, rental transport, tours and medical care. Visit tourism information sites and look out for affordable prices on airline flights, homestay accommodation, reasonably priced supermarkets and attractions. Decide if you'll be keeping your current home or car and whether you'll be returning home periodically to see friends and family. Knowing your financial requirements is critical to making your travel goals a reality. Travelling full time really begins with making some decisions about how you want your year-long trip to play out. Once you know what you want, you can set about establishing the costs involved, the logistics of leaving your life, business and home for a year or whether you want to opt out of those things entirely and simply travel.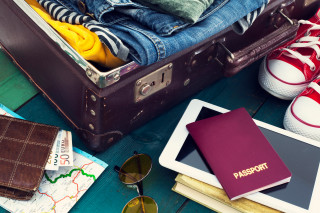 How can I travel for a year with a low budget?
It's important to be thorough in listing each and every item in your budget, including unforeseen expenses like medical care, emergency assistance and insurance against theft, crime and natural disasters. This will help you to see how much money you really need and encourage you to increase the amount of money you are setting aside to avoid a shortfall. Opt for budget flights taken out of season or late night flights with stopovers to get cheaper tickets. Time your travel to take advantage of off-season rates in the destinations you visit, as this can save significant funds. Stay in AirBnB or homestay apartments rather than hotels and pack lunches while sightseeing rather than eating at restaurants.
How can I make money while travelling?
If you plan to work your way around the world it's a good idea to have some idea of where you want to work, for how long and how much you will be paid for each venture. You will also need to know what part of the trip will be work and what time will be spent sightseeing and enjoying the location. Working online doing freelance writing, virtual assistant work, photography or graphic design can be combined with working in hostels, hotels or bars to supplement your income. Living a nomadic travel lifestyle may seem easier for single people and couples, but it's not very predictable and may not work for young families.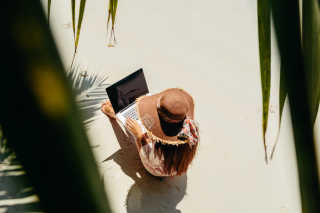 What are the pros and cons of travelling full time?
Uprooting your life often means leaving behind stable employment, family support and a comfortable home. Full time travel can be unpredictable and subject to many changes along the way, no matter how well you have planned. A year can be a long time if your travel proves less rewarding than expected. On the plus side you will see some of the world's most beautiful places. You will also learn a lot about the local people and the culture of all the countries you have visited. For families looking to get away from the hustle and bustle of modern living, a wellness holiday spent travelling to spas, yoga retreats or wildlife reserves is rejuvenating.
If you need some inspiration on places to travel to around the world, consider a few of these amazing destinations! Once you have your travel bucket list, don't forget to compare our best airline flight deals on CheapTickets.
---
Want to read more travel tips?