Travel Tips When Travelling Alone As A Woman
Travel Tips When Travelling Alone As A Woman
Is it safe to travel alone as a woman?
The joys of travelling alone as a woman are immense so don't be put off if friends and family urge caution. In fact, travelling solo can be safer than travelling with a group as you're more likely to be fully prepared and less likely to be distracted. To enjoy your solo travels, simply trust your own intuition and instincts while using the same safety skills you've developed for day-to-day life at home. Follow our tips for travelling alone as a woman and you'll be ready to take on the world.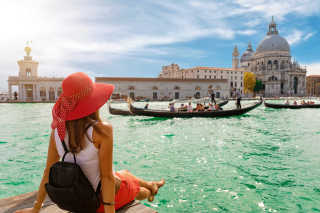 The pros and cons of travelling alone
The biggest benefit of travelling alone is freedom. Other positives include building connections, challenging yourself and developing your confidence. It's your trip and your rules so you're free to do what you want when you want whether it's browsing museums or spending all day on the beach. This freedom is truly empowering and a real confidence booster. You're more likely to strike up conversations with strangers and connect with the people around you. And, if a different language is involved, there's no better way of becoming more fluent than by talking to the locals. Are there any cons? Being truly alone, especially if you don't speak the language, can be a little scary to start with. Don't worry, as your confidence grows this will pass. Travelling alone can sometimes be more expensive because of single travel and hotel supplements. Plan ahead and be travel-savvy and you'll soon find ways of sticking to your budget.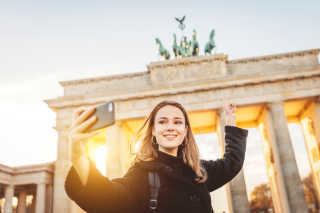 Safe destinations for a woman on her own
If you're new to travelling alone as a woman, find your feet with some of the following regions and destination cities:
Europe: short city breaks in Europe. Once your confidence grows, you'll be booking flights to far-flung destinations. Europe's capitals are generally safe, rich in culture and often have historic hearts compact enough to explore on foot. Among our favourites are Madrid, Lisbon, Oslo, Rome and Reykjavik. Other European cities worth a solo explore are Amsterdam, Prague, Barcelona and Vienna.
North America: Enjoy New York and Chicago with their shopping, museums and music scenes, soak up the beaches of Hawaii, or the scenic outdoor life of Canadian cities such as Toronto and Vancouver.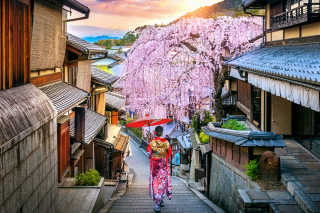 How to travel solo safely
The surest way to stay safe is to trust your instinct. Research your destination to check out what clothing is appropriate and whether there are any danger spots to be aware of. Always put safety above politeness. If someone makes you feel uncomfortable, move on and never be afraid to ask for help in a shop, restaurant or hotel. Stay near other people especially after dark and, if you need a taxi, ensure it's a properly licenced one. Don't become a target by flaunting jewellery or cash. Leave valuables at home and keep money and documents safely close to your body. Walk with confidence and avoid listening to music through headphones as you need to be aware of your surroundings. Also it is wise to know and what to do when sudden incidents happen while you're on your trip, including what to do when your items are stolen or what to do when your luggage is damaged upon arrival.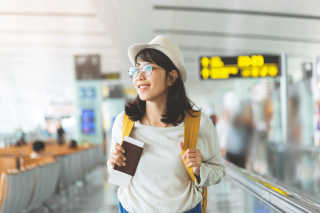 Travel products for the solo female traveller
Here are our recommendations of travel items you might to consider (not only for female travellers, but also a recommendation for any traveller):
RFID-blocking pouch: Budget for a slash-proof, RFID-blocking day bag with a secure zip. It should be lightweight, but big enough to hold your passport, camera or phone, wallet and any other daily essentials you need such as medication.
Money belt: Sometimes it's wise not to just keep all of your monetary valuables in your wallet in case something happens. Instead wear a money belt under your clothes and just keep your daily spending in your bag or pocket.
Small flashlight: While your phone can be used as a torch you might not want to flash it around after dark. A small pen-size flashlight is a safer alternative.
Personal safety alarm: A personal alarm with a piercing shriek is great for scaring away would-be thieves or assailants, as well as, informing and attracting others for assistance.
Extra power port for electronic devices: Having a charged portable power port will help you incase your phone or other electronic devices are suddenly low on battery. It is also handy and a good idea if you're going to be away from a power source during the day.
Travel alarm door stopper or sensor: An innovative idea is an alarm door stop that lets you know if someone is attempting to open your hotel or hostel door.
Insurance and keep a copy on the Cloud: Never be tempted to travel solo without comprehensive travel insurance and making copies of your travel documents and storing them on the Cloud.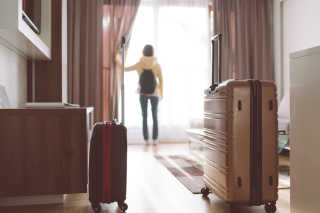 Finding the right comfort zone: planning for your solo trip
Although travelling alone as a woman might make you feel anxious especially if you've been used to travelling with others, but imagine that it's a whole new experience. Find and plan an itinerary that makes you feel at ease, the right 'comfort-zone' for you: the duration of the trip, where you are travelling to, or finding and joining a local tour to exciting attractions in that area. Find what will make you feel comfortable. At least, we hope our travel tips comes in handy.
Set off to your next solo adventure to explore the world! Discover new places you've never been to before and if you're looking to compare for airline fares, check our best flight deals at CheapTickets.sg.
---
Want to read more travel tips?