Cheap Flights from Singapore to Chiang Mai | CheapTickets.sg™
The Rose of the North, Chiang Mai is located in the northwest of Thailand. There are so many things to do in and around this city that a stay will not definitely not bore you. Chiang Mai has palaces, temples and a historic center. There are beautiful gardens, parks and a zoo that will certainly appeal to any visitor.
Tip!
Complete your trip and book a hotel or rental car directly with us. Handy! Also, don't forget to buy travel or cancellation insurance with us - travel in peace, on the cheap!
Useful Information
Since Chiang Mai can be hot and humid is it handy to bring bottled water and a light scarf (or bandana) with you. Both items would be very useful to keep cool, hydrated and wick away sweat.
More Practical Information on Chiang Mai >>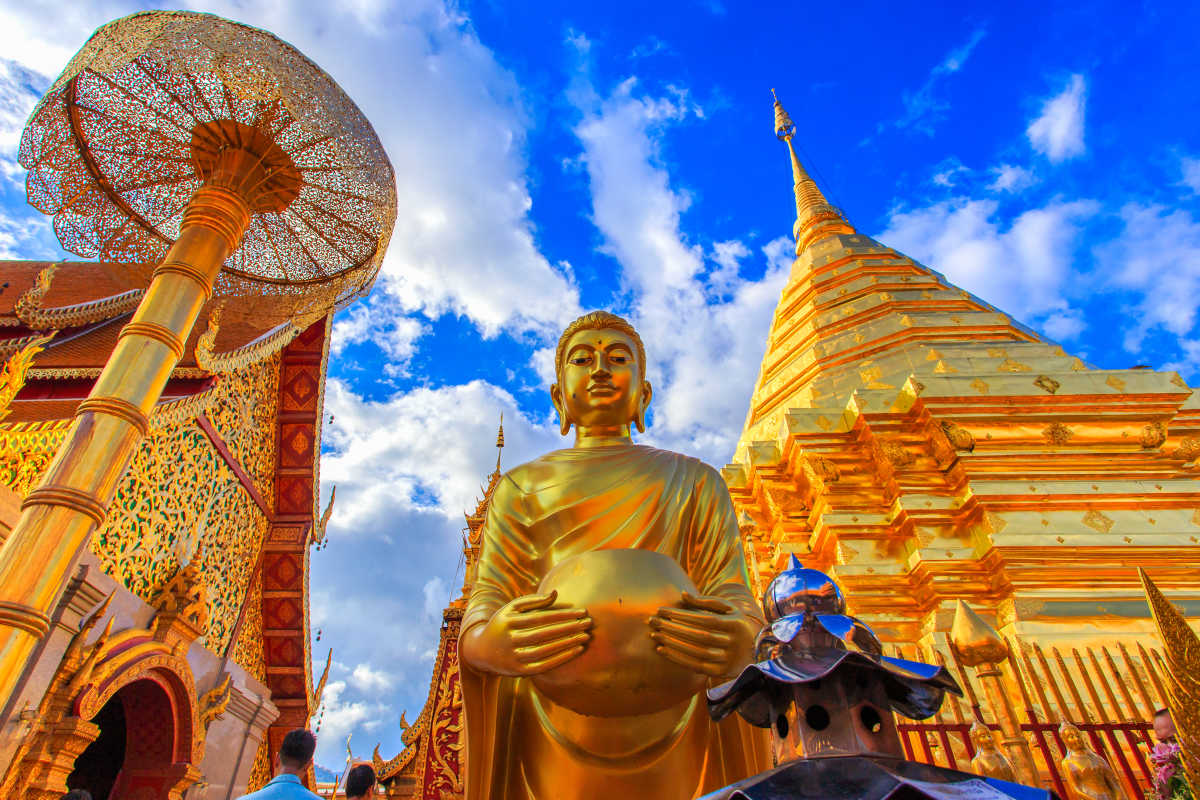 Cheap Flights from Singapore to Chiang Mai
Looking for great deals or airfare promotions to Chiang Mai? CheapTickets.sg offers you great fares so do check us out for amazing promotions on our flights to Chiang Mai. We also offer you an unparalleled booking experience. You can book from your laptop, tablet or smartphone and be assured of great flight deals and an easy booking process. Did you know you can save some money by traveling on different days or fly from other airports? Use the filters on the search result page to find cheap flight deals.