Taking a Travel Sabbatical
Taking a Travel Sabbatical
More people than ever are taking a travel sabbatical for life enrichment purposes and to improve their career prospects. Although sabbaticals were seen as a way for individuals to rest and recharge, they are now looked to as more of a learning experience. Sabbaticals can be a spiritual experience of self-discovery, while also broadening horizons and exposing individuals to new cultures. Long-serving employees may find their sabbaticals sponsored by their employer after a set period of service. However, it is becoming increasingly more affordable for people to cut loose from their routines and embark on self-funded sabbaticals. Unsure of where to begin when planning a travel sabbatical? Our guide has all the information you need to start preparing for a travel sabbatical.
Is it okay to take a sabbatical from work?
This is an important thing to ask yourself before committing to a sabbatical. If you are planning on resigning from a current position before embarking on a sabbatical, you need to consider how this will appear to future employers. To avoid leaving long gaps in your employment history, aim to build some career experience during your sabbatical. This may involve maintaining some remote working activity during your travels, or directly engaging with the employment market as a tutor. Generally speaking, maintaining some level of work-life balance is easier for self-employed individuals. Many companies also actively encourage employees to take a sabbatical at some point. This not only helps employees avoid burnout and exhaustion, but can also help them build valuable skills that will directly benefit company interests.
Cost implications of taking a sabbatical
Before you commit to taking a sabbatical, you will first need to work out your budget. The overall cost of your sabbatical will vary, depending on where you intend to spend it. Travel represents the biggest outlying cost for a sabbatical. Not only do you need to factor in your outgoing flights, but you will also need to think about additional transfers and return flights. You will also need to arrange visas and vaccinations when visiting certain countries, which can dent your sabbatical budget even further. When taking a sabbatical, you will also need to ensure you have sufficient travel insurance arranged. Additional costs like accommodation and day-to-day living expenses should also be factored into your budget.
Best sabbatical destinations
Need some travel sabbatical inspiration? Below are just a few first-rate destinations for those looking to reap the benefits of taking a sabbatical.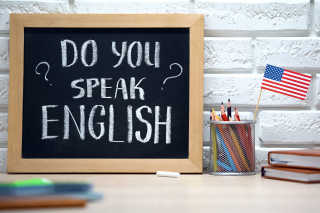 Teach English abroad
If you want to undertake some work experience during your sabbatical, you should think about picking a destination where English tutors are in demand. China is a common option for those looking to teach English abroad, although places like Thailand are becoming increasingly popular. Most teaching placements will offer remuneration, with the cost of living and basic salaries provided. However, most placements do require that you hold some level of teaching qualification. You may also need to provide some evidence of prior teaching experience.
Explore European cities
Europe is home to some of the most magnificent capitals and oldest cities in the world. If you want to enjoy a sabbatical with more variety, Europe makes the perfect destination. Travelling between major cities, such as London, Amsterdam, Paris, Barcelona, Athens to name a few, and countries is relatively straightforward on the European mainland, with first-rate rail connections and reliable airline routes. Europe is also a good option for those with less time to get away from it all. You can cover plenty of ground in only a few weeks, taking in the sights of dozens of European cities and iconic capitals without spending too much time travelling.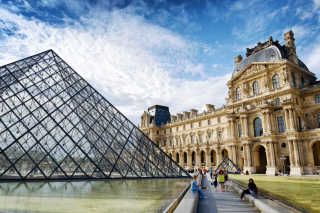 Hike the trails of South America
South America is a richly rewarding destination for those looking to experience a once-in-a-lifetime sabbatical. These unique landscapes not only provide you with a way to experience true wilderness, they are also home to some of the most fascinating historic ruins and archaeological sites on the planet. Bolivia, Colombia and Ecuador are all dream destinations for those looking to enjoy legendary hiking trails, but Peru provides the pinnacle of experiences with its Machu Picchu Inca Trail.
Take to the road in the USA
For those looking to escape the rat race, few sabbaticals have richer appeal than a cross-country road trip. The United States is the dream destination of many looking to pack their lives into the back of a van and take to the road for a while. The USA offers many route options for those looking to relish life on the road, with a rich diversity of natural landscapes, rural towns and bustling metropolises to encounter on your way. Although the USA can be a fairly costly destination, the ultimate road trip doesn't have to cost a fortune.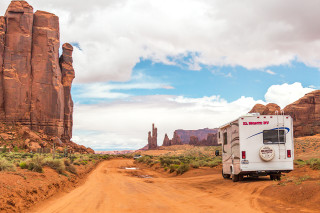 Adventures off the beaten track
If you want to steer clear of crowds and the usual tourist traps during our sabbatical, Southeast Asia is an ideal destination. This part of the world has long been popular with backpackers looking for incredible experiences and a relatively low cost of living. Thailand, Laos and Vietnam are all worthwhile venues for any sabbatical. You will be able to explore exotic cultures and historic heritage unlike anything you have encountered at home. With relatively inexpensive travel costs, affordable accommodation and deliciously cheap cuisine, you can also make your budget stretch far further than it might elsewhere.
Eager to start planning for your sabbatical? Take the first step and book your next flight with CheapTickets.sg today.
---
Want to read more travel tips?