Top destinations for solo female travellers
Top Destinations for Solo Women Travellers
Travelling solo can be one of the most incredible experiences of your life. However, sadly, solo travelling can be a little more challenging for a woman. In order to avoid problems and negative experiences that are far away from what solo travelling actually is, here are some destinations for a safe and pleasant experience of the world and of yourself.
---
Why travel on your own?
Experiencing new places (check off a place that was on your travel bucketlist)
Meet new people from all over the world during your journey and exchanging stories with each other
Re-discovering yourself (in the most authentic way while having to face challenges and pushing yourself to your limits). Travelling solo is capable of reconnecting you with your most genuine self, discovering sides of you that were hidden as well as new places.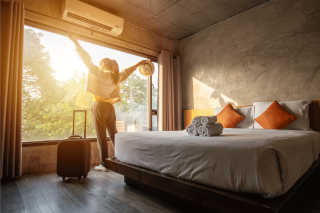 What kind of traveller are you?
Everyone on this planet is different and this also reflects on travelling. People may prefer a destination to another due to their travel focus or maybe because of something that happened in their lives. Regardless, do you know what kind of traveller you are?
Choose a destination based on your type
---
For the City Girl
If the focus of your solo trip is museum hopping, sightseeing tours, shopping and a lively nightlife, then you're definitely a city girl.
Amsterdam is for sure the place to be if you're willing to have some fun. This city is packed with youngsters from all over the world and the nightlife is definitely incredible colourful and various. On top of that, Amsterdam offers an incredible choice of museums such as the Van Gogh Museum, Rijksmuseum or if you're looking for something more modern the Moco and the Stedelijk.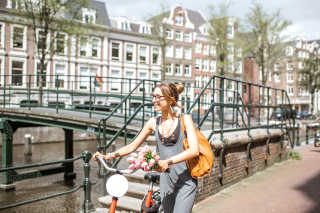 If you're willing to dive into a non-western culture but still want to experience the charm of a big city, then Tokyo is the destination for you. Take a glaze of the city from either the SkyTree or the Tokyo Tower either during the day or at night, rent and walk in a kimono, visit the eccentric themed cafes and bars throughout the city, spend a day at any of the amazing museums, including the Mori Art Museum in Roppongi, and obviously eat delicious Japanese food!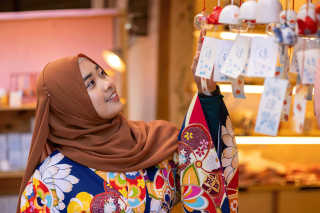 The Wild Soul
Are you the kind of woman who loves being surrounded my unspoiled nature, wilderness and genuine local environments? If the answer is yes then you're a part of the 'wild souls club'.
Who doesn't picture themselves living in Bali rediscovering their inner true-self as Julia Roberts did in the movie Eat, Pray, Love? Maybe Ubud is the place you need to be to give yourself a fresh start. Not far away from the breathtaking beaches and the capital city, Denpasar, Ubud is the cultural centre of Bali. Here, you can cycle across the rice paddy fields, enjoy the local food markets, visit buddhist temples, walk across the Monkey Forest and experience an incredible yoga and wellness retreat surrounding by Bali's natural beauty.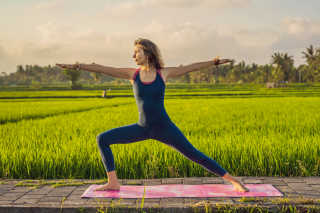 Food Therapy seekers
Enjoying good food and wine during your solo trip could not be a bad idea.
Where else could you enjoy more this kind of trip if not in Tuscany, Italy? Imagine living the life of your dreams by eating mouth-watering Italian food, drinking excellent wine while visiting stunning cities such as Siena, Lucca, Pisa, Arezzo and obviously Florence. For a more genuine and pleasant experience, renting a car would be ideal in order to not miss out on the beautiful countryside and green hilly vineyards.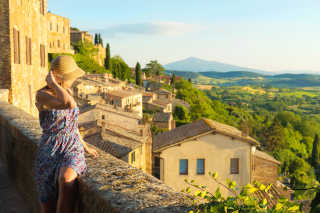 Besides visiting the many wonders of Barcelona, such as Park Güell, Sagrada Familia and Casa Batlló, if you're a curious foodie this is the city for you. Taste delicious tapas and spanish delicacies as well as any other international cuisine. Barcelona also holds a strong international community, so take the chance to meet people from all over the world!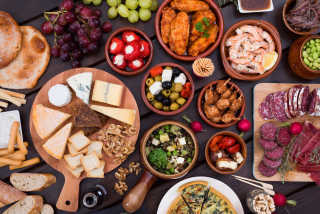 The Relaxed Type
If your idea of solo travel is just being left alone and in peace to have your time to relax, here are some recommendations for you.
Mexico is one of the most incredible destinations, as it offers so many options for a traveller. However, the safest option for a solo women traveller who just wants to relax and have a good time is definititely Mexico's Caribbean coast. Tulum, for example, is a very popular spot. Here you can enjoy the magical crystal clear waters that blend with the wilderness of the Mexican inland.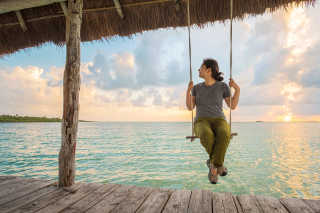 Dreaming of a heavenly getaway and you're also an animal lover? The Galápagos Islands might be the right destination for you. You will share this stunning destination with its exotic inhabitants such as sea turtles, enormous tortoises, marine iguanas and of course you will experience sun bathing along with the playful sea lions.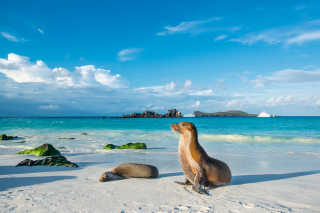 The Adrenaline Junkie
Are you the kind of traveller that can't avoid adding a little adrenaline and adventure to your trip? Here are some recommendations for thrill seekers and nature lovers.
Iceland is the ideal destination if you're willing to embark on a solo adventure and be constantly in touch with nature. You'll be surrounded by incredible waterfalls, geysers, mountains and glaciers. Take a day to 'warm up' in the unique waters of the Blue Lagoon and you may be lucky enough to see the Northern Lights. Seems like a must do once in a lifetime trip right?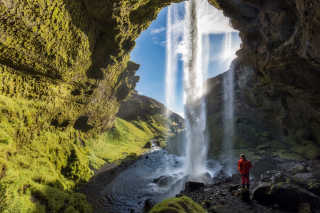 If you were looking for a warmer place, Dubai offers so many thrillful experiences:
Skydiving
Camel back riding
Sandboarding in the desert
Kitesurfing
Deepdiving
These are only some of the mind blowing activities that you could experience in this lively city. Also don't miss out in checking out the amazing attractions within the city, including some of the most largest malls in the world, free museum entrance, spice and gold souks and (for those that love the cold winter season) skiing at Ski Dubai.
The Indecisive One
Do you have too many ideas on your mind and can't decide where to go? Here is a destination that holds all the travel experiences you want to enjoy on your trip!
Portugal is the perfect destination for whoever doesn't want to miss out on anything. This country offers the possibility of travel easily across it due to its close range. Discover the stunning cities of Lisbon, Porto and Faro. You can relax on the beautiful Portuguese beaches packed with surfers from all over the world or visit the incredible island of Madeira. Taste the traditional 'pastel de nata', a Portuguese custard tart, while gazing at the wonderful sunsets that this country offers.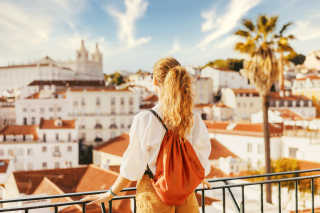 There are so many places out that will fulfill your once-in-a-lifetime experiences, but which are also safe enough to guarantee the best solo travel experience.
Let CheapTickets.sg helps you in comparing and booking your flights to these or other exceptional destinations in the world that will leave a lasting impression in your life!
---
Want to read more travel tips?