Top Destinations from Romantic Movies
Discover the Locations from Romantic Movies
Have you ever thought about visiting the actual locations from your favourite romantic movies? Learn more about the actual real settings of some of the most romantic movies of all times.
Top 10 Most Romantic Movies
---
1. Roman Holiday
Around Rome with Audrey Hepburn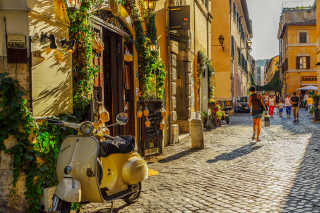 Starting off with one of the most iconic Hollywood movies: Roman Holiday. The glamourous love story bewtween Audrey Hepburn and Gregory Peck takes us through the many wonders of this eternal city. Rome never disappoints as a romantic destination for two. The movie traces the perfect itinerary through the city: the Mouth of Truth, Castel Sant'Angelo, the Pantheon, Piazza di Spagna and Venezia, the Trevi Fountain, the Roman Forum and the Colosseum of course. A great way of giving a twist to your visit could be touring the city by Vespa, as Joe and Princess Ann did in the movie.
---
2. Amélie
A green view of Paris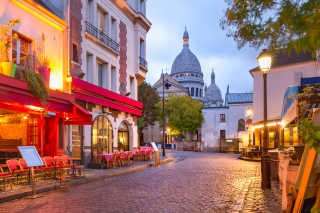 You might know Paris for the typical overcrowded touristic spots and must-see landmarks, but get ready to experience a completely different city with the eyes of Amélie and her bizarre love story with Nino. Amélie's weird and unique perception of the world that surrounds her is tinged with emerald green shades and focuses on a different side of Paris: Canal Saint-Martin, Gare de l'Est, Montmartre Funicular, Pont des arts, Gare du Nord and Foire du Trône.
---
3. La La Land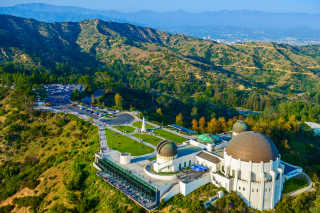 Commonly, Los Angeles is not really known for being a romantic destination. However, director Damien Chazelle managed to show LA's most peculiar and magical places through Mia and Sebastian's love story. Griffith Observatory, the Lighthouse Cafe, Rialto Theatre, Angels Flight Railway and finish off your La La Land tour with a breathtaking view of the city at Cathy's Corner, Mount Hollywood Drive.
---
4. Notting Hill
Another side of London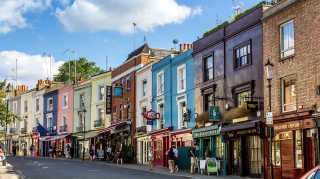 "Of course, I've seen her films and always thought she was, well, fabulous -- but, you know, million miles from the world I live in. Which is here --Notting Hill-- not a bad place to be..." says William Thacker (Hugh Grant) as he walks down the Portobello Road Market. London is a big city that offers multiple possibilities and different paths to follow. Surprise your partner with a different trip through the colourful streets, lively markets and, of course, the Notting Hill's Bookshop.
---
5. French Kiss
Tour France with Meg Ryan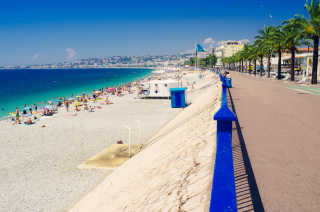 Meg Ryan is the queen of rom-coms but did you ever think about following her around across France like in the movie French Kiss? Starting off with a casual stroll around Paris of course, avoiding all the overcrowded and overrated spots. Then, from Gare Saint Lazare you might want to hop on a train that will cross the whole country, getting you to the Provence-Alpes-Côte d'Azur in the very south of France. Here, you can enjoy the fascinating coastal towns or decide to spend your trip enjoying good wine in the green French vineyards.
---
6. Eat, Pray, Love
Finding love in Bali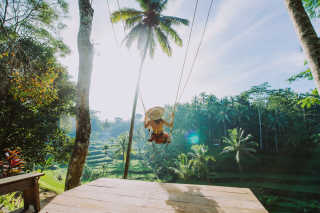 Are you a restless wanderer and want to spend some quality time alone with yourself? Take inspiration from Julia Roberts: travel across different countries in search for something! However, if you're willing to find 'Mr. Right', Bali might be the place for you. Take your time to bike across the rice fields, enjoy the beach at night and the colourful and lively cultural centre of Ubud during the day. On this magical green island you might end up meeting your special someone! You just need three magical words: Eat, Pray, Love!
---
7. Call Me By Your Name
Sunny and peaceful Northern Italy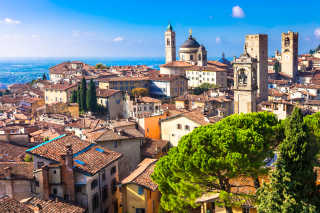 Who didn't dream of packing for a relaxing vacation in the sun kissed towns of Northern Italy after watching director Luca Guadagnino's Call Me By Your Name? This passionate but impossible love story between Elio (Timothée Chalamet) and Oliver (Armie Hammer) takes place in some incredibly beautiful, yet little known, Italian cities. Crema, Moscazzano, Bergamo are the main locations of this story and they seem to be the perfect relaxing weekend getaway if you want to get out of Milan's hustle, for example. In between Bergamo and Crema you can also find two magical small lakes from the movie: Laghetto dei Riflessi and Fontanile Quarantina, both easily reachable by bike if you want to enjoy the green Italian countryside as Elio did!
---
8. West Side Story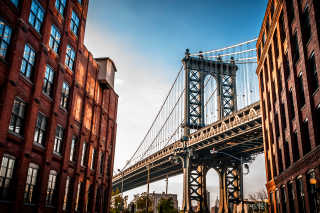 This modern day version of Romeo and Juliet, takes us on the streets of Manhattan, New York in the conflict between the rival families of the Jets (Americans) and the Sharks (Puerto Ricans). The Upper West Side might save you from doing the usual touristic tours and offering you the chance to live the proper New Yorker life together with you special someone. Discover the many wonders of Central Park, take a stroll and admire the beautiful architecture, go see a show in Lincoln Center, have a meal in the typical NYC diners... living the streets as in West Side Story!
---
9. Chocolat
Get Gypsy in Burgundy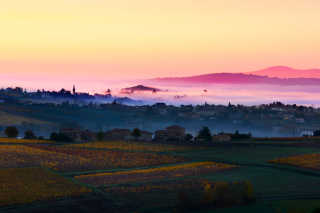 How about enojoying a romantic getaway in the heart of the region of Burgundy in France? Most of the movie Chocolat, featuring Johnny Depp and Juliette Binoche, was filmed in the medieval village of Flavigny-sur-Ozerain in Burgundy. This region holds some of the most unique and fascinating little towns surrounded by incontaminated nature: Dijon, Cluny, Vézelay, Autun... visit France in the most romantic way with your partner while enjoying the best French cuisine, wine and getting a little gypsy!
---
10. Pride & Prejudice
Jane Austen and the English countryside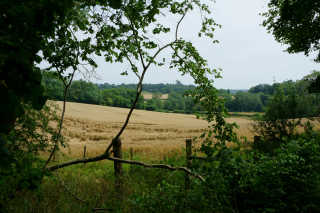 Most likely, Pride and Prejudice and is among the most popular romatic stories ever written. Jane Austen set her novel in a world surrounded by greenery, enchanted meadows and neoclassical estates. If you're willing to live this dreamy experience like Elizabeth Bennet (played by Keira Knightley in the 2005 movie), then England is the destination for you. The filming settings took place all around the most magical places in England: Kent, Derbyshire, Berkshire to the famous scene at the Temple of Apollo (not far from Bath)... what a different and romantic way to discover the wonders of England!
---
We hope this collection of romantic movies inspired you to rewatch some of them of even to start thinking about physically visit all of these enchanted detinations and see them for yourself!
Discover incredible destinations from all around the world from some of your favourite romantic movies. In order to do so, check out and compare our best flight deals to popular travel destinations, including the places mentioned above! CheapTickets.sg will make it extremely easy and convenient to book your flight to enjoy your picturesque trip with your special someone.
---
Want to read more?